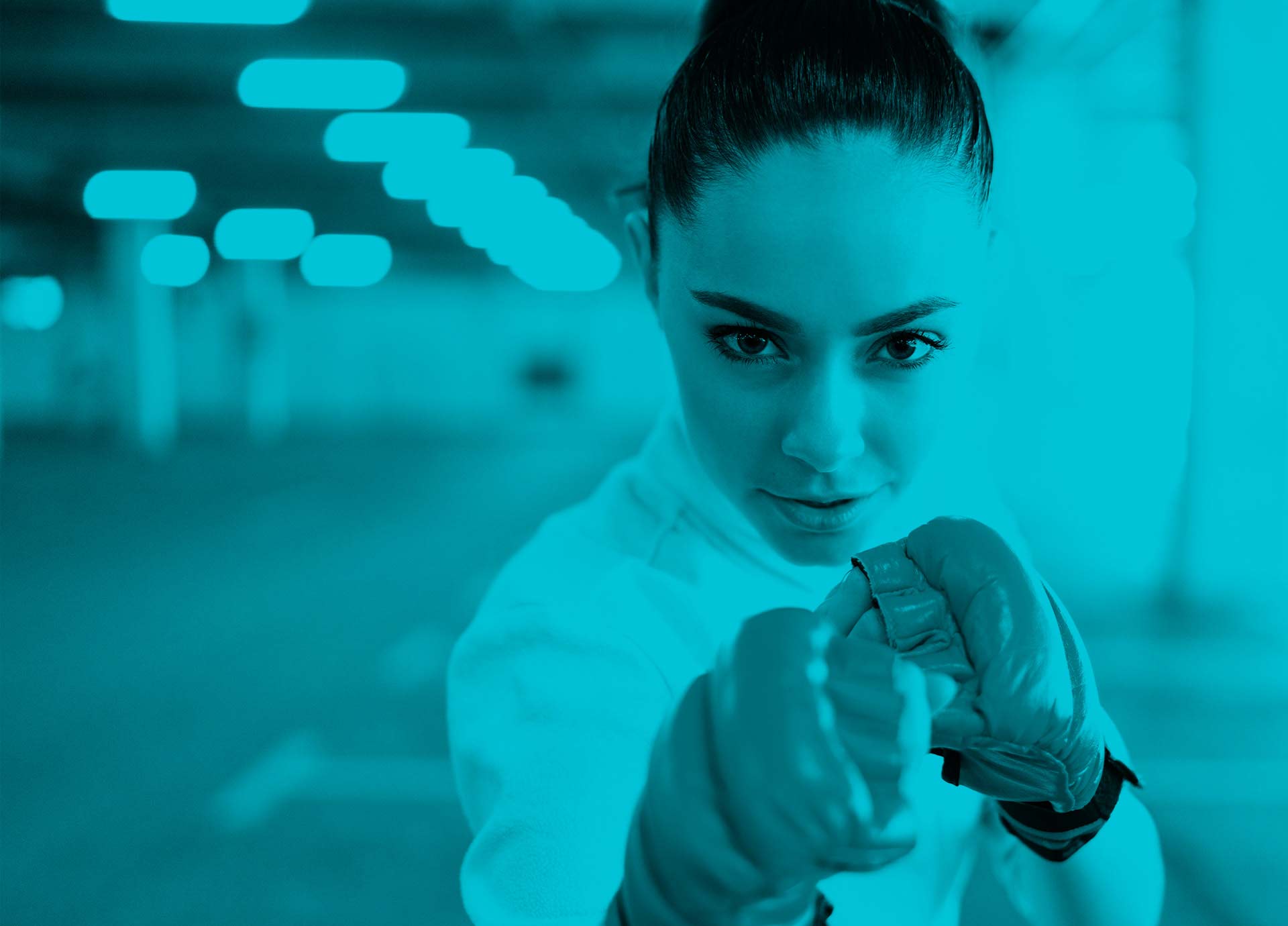 Cyber security for your company
Effective cyber security solutions with success guaranteed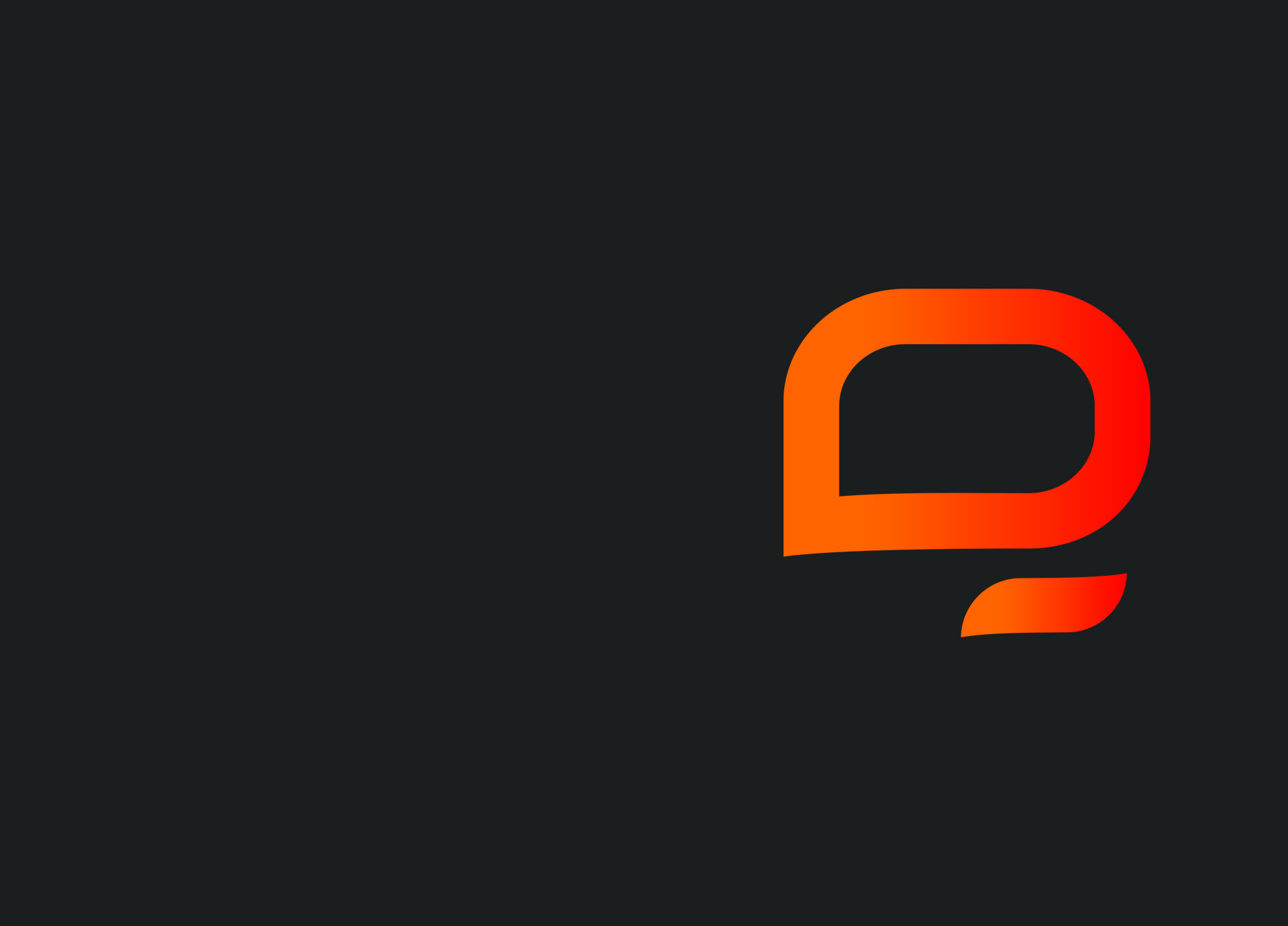 Reliable cyber security solutions protect organisations from increasing threats: this is the only way to secure business processes and assets. Companies need to take a holistic view of IT infrastructure and data security, from strategy to technical implementation.
q.beyond offers you a wide portfolio of security solutions to protect your IT infrastructure in the best possible way. In addition to the use of state-of-the-art technologies such as SIEM and EDR, we put people at the centre of many security measures.
Our cyber security solutions are scalable and specially tailored to your needs. We check for vulnerabilities in your IT infrastructure, build a highly effective technical line of defence and raise the awareness of your employees in training courses on the topic of cyber security in the company.
Your path to effective cyber security
We take a holistic view of cyber security. The measures must be strategically planned and implemented. This is the only way to reliably guarantee the security of your company. That's why at q.beyond we work together with you to create a concept for this. It incorporates advice, governance, Risk & Compliance Management, as well as the development (Cyber Security Consulting) and implementation of the jointly defined cyber security solution (Cyber Security Operations).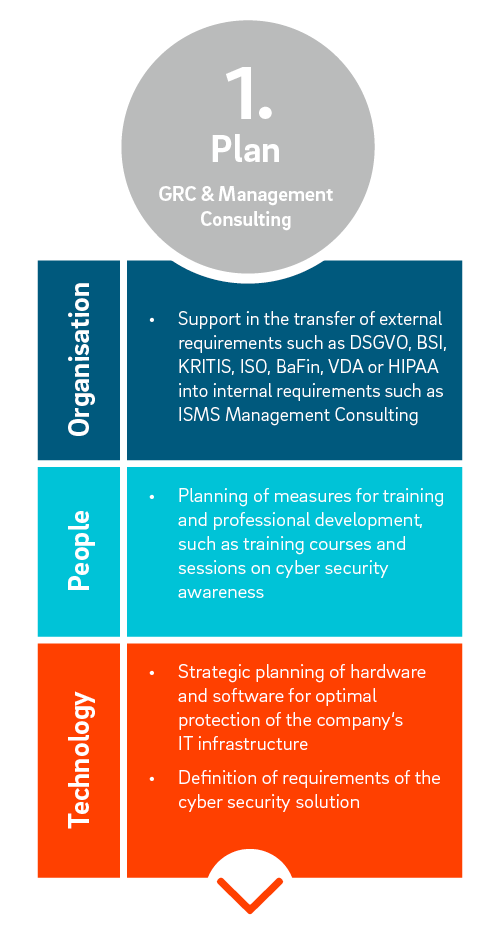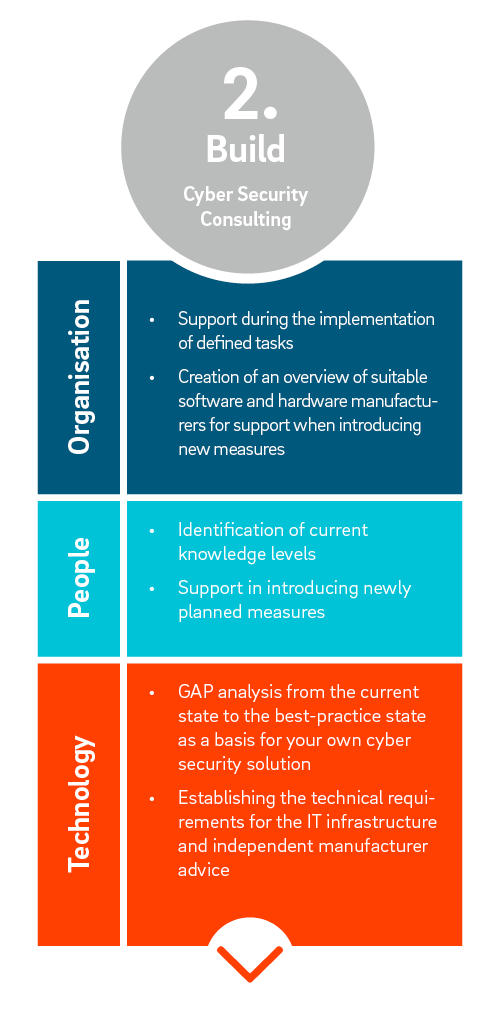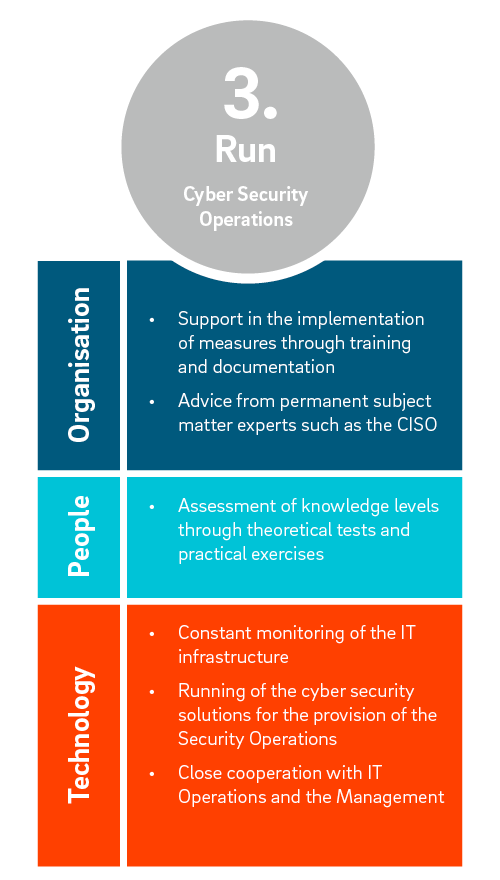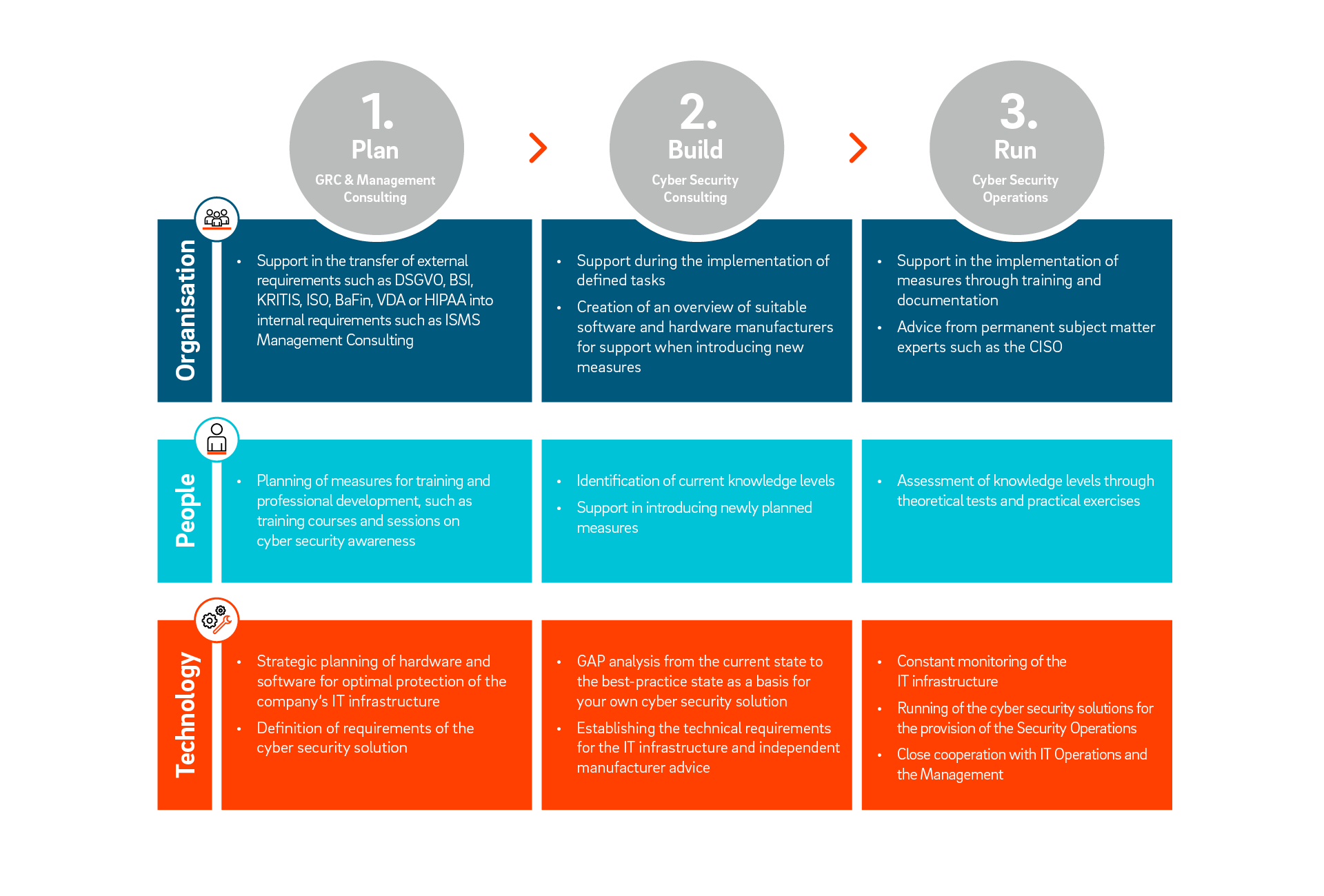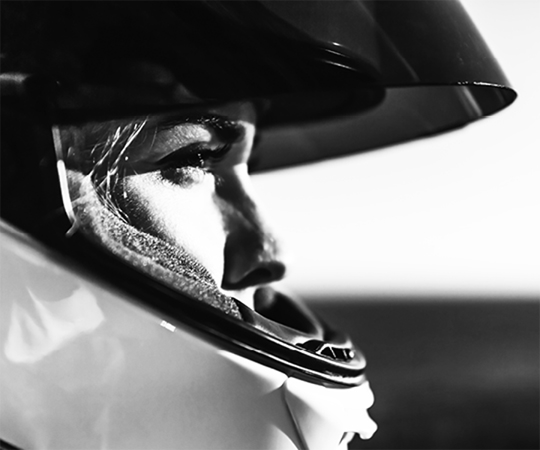 SIEM Service: A whole new level of IT security
Security Information and Event Management (SIEM) enables you to quickly detect and effectively defend against acute threats and ensures that you behave in a compliant manner.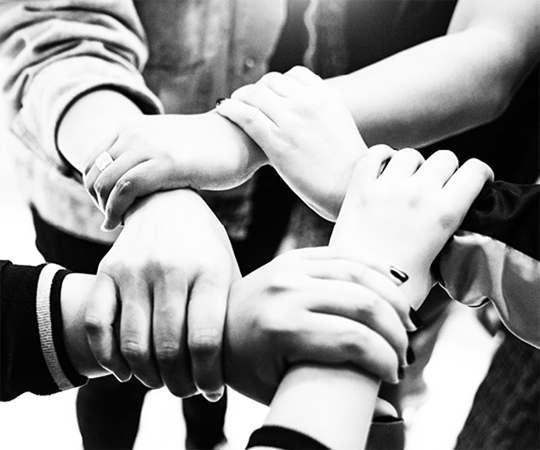 EDR Service: Reliably protect all devices
With Extended Detection and Response (EDR) you can optimally protect all end-user devices connected to the corporate network against cyber threats. EDR identifies threats at an early stage and takes appropriate measures.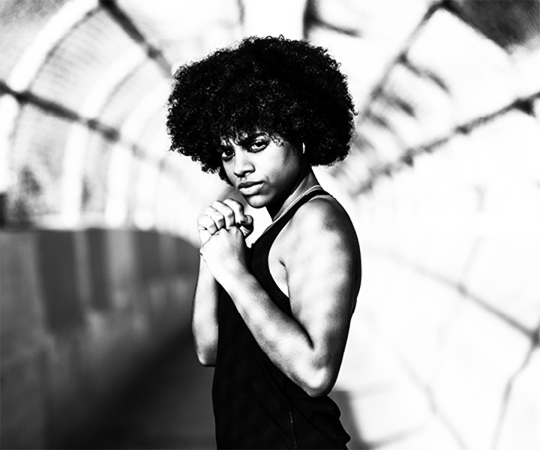 Vulnerability Management: Proactive against cyber crime
Vulnerability Management is an essential part of every company's Risk & Compliance Management. By identifying IT security vulnerabilities, we help you to determine the risks.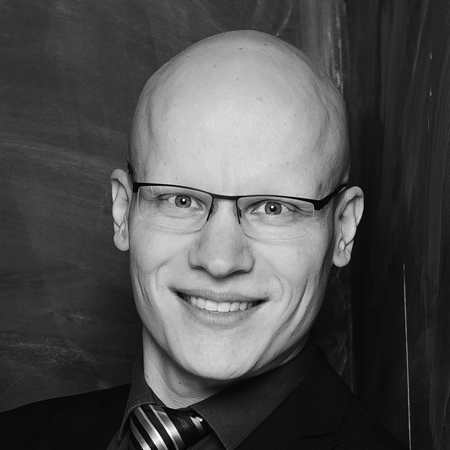 "Information security shouldn't be a privilege. It is the basis of Germany's digital future. That's why we've made it our mission to support our customers in the best possible way from the strategic planning to the long-term implementation of security solutions."
Stefan Peter, Head of Cyber Security, q.beyond AG
Ask our experts
Six strong reasons for cyber security solutions from q.beyond
You benefit from our 20 years of experience as a cyber security service provider with our own data centres
We specialise in the detection and resolution of security incidents
With us, you and your IT infrastructure remain flexible at all times. If your needs increase, our solution adapts quickly
Our qualified specialist staff ensure the 24/7 secure operation of your environment and high data security
q.beyond stands for strong partnerships with technical manufacturers and offers you proven best-of-breed solutions
From the strategic consultancy to the practical implementation, you get all cyber security solutions from a single source
Tell us about your project: We are listening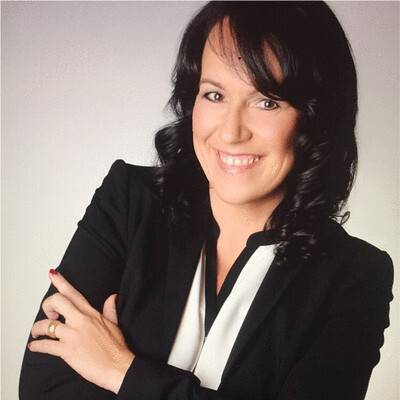 Pamela Schmidt
Sales Manager
business.sales@qbeyond.de
+49 40 27136 9099