07/19/2016
Q-loud newly added to Scheer's Industry 4.0 expert network
Cologne, 19 July 2016 - Q-loud GmbH, a subsidiary of QSC AG that specialises in the Internet of Things (IoT), has with immediate effect become a member of the Industry 4.0 expert network organised by Scheer GmbH. This consulting and software company acted early to build up a strong profile in the field of Industry 4.0. Due to the highly diverse topics involved, the company has founded a network of experts capable of competently implementing a very wide range of projects.
The network now comprises prestigious companies with a broad range of core competencies. Working together, these companies develop and market complex Industry 4.0 applications. The members of the network include the software manufacturer SAP, the technology group Harting and the German Research Centre for Artificial Intelligence (DFKI). Q-loud is contributing its software and hardware integration competence for IoT applications to the network.
The network is convinced that digitisation and the networking of industrial applications - Industry 4.0 – will profoundly change service performance, cooperation, and market structures. Not only that, a recent study by the VDMA association shows that German industry has a significant need to catch up, particularly when it comes to topics such as establishing data-driven business models and access to experienced specialists. It is precisely these gaps that the network aims to fill by enabling its members to act jointly and quickly to proactively shape these far-reaching changes.
"We are pleased that in Q-loud we have gained an experienced and strongly positioned partner for our expert network. This will make the range of services we provide to industrial customers even more attractive" comments Jürgen Mayer, Industry 4.0 Consulting Director at Scheer GmbH.
Adds Christian J. Pereira, Managing Director at Q-loud: "We are delighted to have been accepted – alongside SAP and DFKI – into this group of leading IoT companies. This will further motivate us to assist industrial companies – especially SME players – in entering the IoT world as quickly as possible while minimizing their risks in the process."
About Scheer
As a consulting and software house, Scheer GmbH supports companies with the development of new business models, the optimisation and implementation of more efficient business processes as well as the reliable operation of their IT systems. The development of products and services is focussed in particular on the sector specific accompaniment of companies in their digital transformations. For its customers, Scheer GmbH has entered into new partnerships, such as with SAP in the areas of Hybris and SAP S/4HANA. On their journey towards digital business models Scheer GmbH offers companies dependable support with the innovative software architecture Scheer BPaaS (Business Process as a Service) and the current further development of ARIS solutions. Customers profit from the in-depth expertise gained from our many consultancy projects which include, if requested, IT implementations with SAP and the management of applications in our own data centre.
August-Wilhelm Scheer, Professor for Business Informatics, inventor of the ARIS concept and entrepreneur is the sole shareholder and Chairman of the Advisory Board of Scheer GmbH and supports it through his many years of experience in the IT sector. He is committed to the close cooperation between science and research that ensures the innovative strength of this strongly growing business. On the international stage Scheer GmbH is represented by Scheer Austria, Scheer Netherlands, Scheer Turkey and Scheer E2E Switzerland
About Q-loud
"Accelerating Digital Leadership" – that is the mission of Q-loud GmbH, a subsidiary of QSC AG. To this end, Q-loud offers a full-stack-service to help its customers implement smart products and digital business models in the Internet of Things (IoT). The company's end-to-end range of services includes transformation consulting, software and hardware competence, Standard Hardware, which according to IT analysts is one of the leading IoT platforms, and security, through to the manufacture of smart products for the global market.
As a subsidiary of QSC AG, Q-loud benefits from decades of experience and competence in the fields of Cloud, Internet of Things, Consulting and Telecommunications. The company's TÜV and ISO-certified data centres in Germany and nationwide all-IP network ensure maximum end-to-end quality and security.
Further information is available from:
QSC AG
Arne Thull
Head of Investor Relations
T +49 221 669 8724
F +49 221 669 8009
invest@qsc.de
www.qsc.de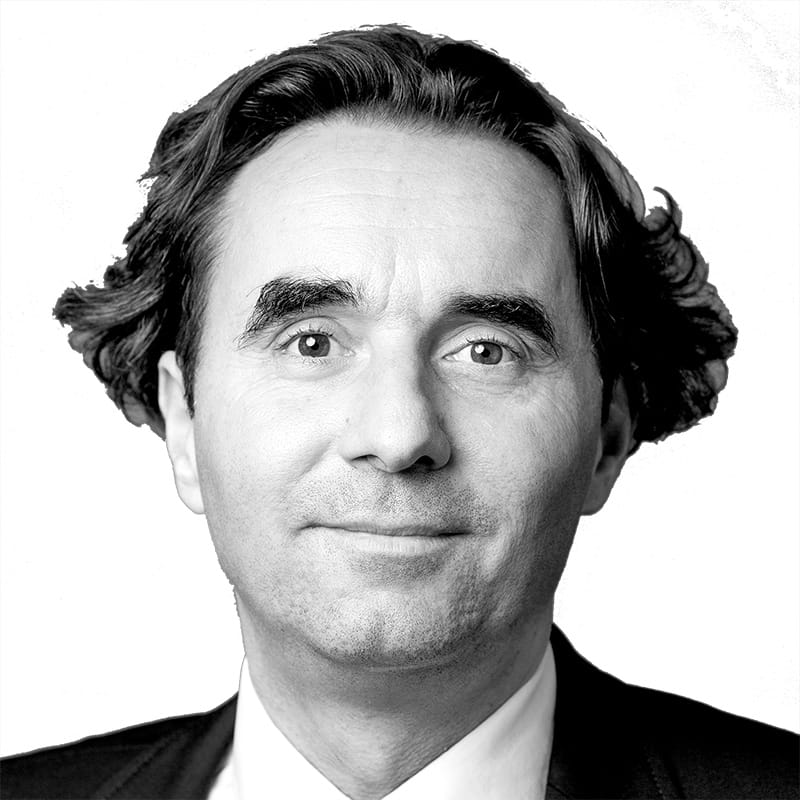 Contact
Arne Thull
Head of Investor Relations / Mergers & Acquisitions
T +49 221 669-8724
Kontakt