11/15/2017
QSC boosts business fields and changes composition of Management Board
Development and launch of new portfolio complete
Business fields to receive responsibility for revenues and earnings as well as far-reaching control over technology and sales activities
Felix Höger and Udo Faulhaber to leave QSC following successful implementation of structural changes
Cologne, 15 November 2017 – As a one-stop provider of digitisation, QSC AG offers a broad-based range of cloud-related services with its IT Outsourcing, Internet of Things, Consulting, Telecommunications and Colocation businesses. To account for growing demand for digital services and increasingly specific customer expectations, QSC's Management Board has decided that individual business fields should in future be assigned responsibility both for their revenues and earnings and for managing the relevant sales activities and technology.
"The speed and dynamism of developments in individual sub-markets is huge. The leaner our organisational structures are, the greater chances we have to react to our customers' needs in an agile and targeted manner", comments Jürgen Hermann, CEO of QSC AG. Back in August, the Management Board already adopted a plan to spin-off the Telecommunications business field.
Felix Höger and Udo Faulhaber to leave QSC
Following the development and successful launch of the Pure Enterprise Cloud portfolio and the subsequent introduction of new organisational and management structures, Felix Höger, Chief Technology and Operations Officer, and Udo Faulhaber, Chief Sales and Consulting Officer, will leave QSC as of 31 December 2017 and turn their attention to new tasks.
Felix Höger joined the Management Board of QSC AG on 1 January 2016. He has worked consistently on further developing QSC's ICT and Cloud services. With the Pure Enterprise Cloud, he has newly positioned what is a highly comprehensive and customer-oriented cloud portfolio in the market. Having largely standardised and automated its IT operations, QSC has at the same time substantially enhanced the efficiency and reliability of all its services. Felix Höger also promoted the strategic realignment of the Colocation business field by introducing new management and extending its range of services.
Udo Faulhaber took up his position as a member of the Management Board at QSC AG with responsibility for sales, the Internet of Things and consulting on 1 August 2015. His main focuses in this capacity were on targeting QSC's sales activities to address SME customers more closely and marketing the extensive new cloud service portfolio. Udo Faulhaber played a key role in shaping the strategy and management of the Consulting and Internet of Things business fields. This way, he contributed towards the substantial revenue growth achieved in these segments.
"With their work on the Pure Enterprise Cloud, Felix Höger and Udo Faulhaber have created a real asset. Not only that, by developing the new cloud service portfolio, standardising all aspects of our IT service provision and clearly focusing our sales activities on SMEs, they played a crucial role in transforming QSC in its role as digitiser to the SME sector. For that, I would like to thank them very warmly", stressed Dr. Bernd Schlobohm, Chairman of QSC's Supervisory Board.
The reorganisation in QSC's management structure is to be implemented in the near future. "Flatter hierarchies and clear responsibilities will make us even more effective. In future, we will have to be able to react in a targeted, agile manner to changes in our various sub-markets", remarks Jürgen Hermann and stresses: "That may also involve acquiring participating interests or entering into cooperations in sub-markets, as already communicated for the Telecommunications business field.
About QSC AG
QSC AG is digitising the German SME sector. With decades of experience and expertise in the areas of Cloud, Internet of Things, Consulting, Telecommunications and Colocation, QSC accompanies its customers securely into the digital age. The cloud-based provision of all services offers increased speed, flexibility, and availability. The Company's TÜV and ISO-certified data centres in Germany and its nationwide All-IP network form the basis for maximum end-to-end quality and security. QSC's customers benefit from one-stop innovative products and services that are marketed both directly and via partners.
Further information is available from:
QSC AG
Arne Thull
Head of Investor Relations
T +49 221 669-8724
F +49 221 669-8009
invest@qsc.de
www.qsc.de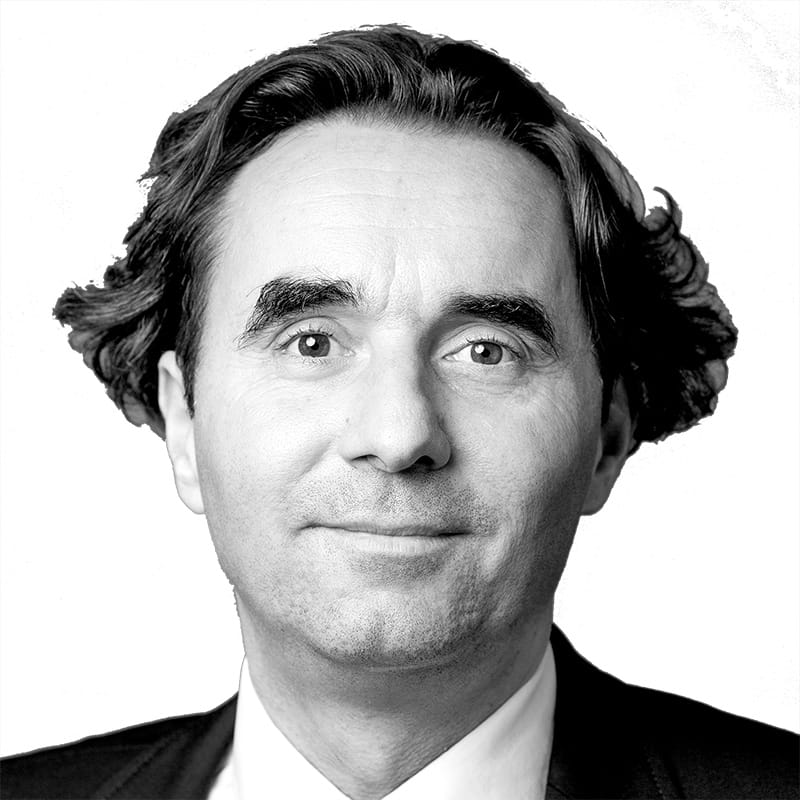 Contact
Arne Thull
Head of Investor Relations / Mergers & Acquisitions
T +49 221 669-8724
Kontakt