03/01/2021
q.beyond expects further double-digit growth in 2021
Revenues budgeted to grow to between € 160 million and € 170 million
EBITDA expected to rise significantly to between € 5 million and € 10 million
Free cash flow to be sustainably positive from Q4 2021
Targets communicated for 2020 financial year all met
Clear positioning as growth stock: value growth has priority over dividend
Cologne, 1 March 2021 – q.beyond AG will consistently press ahead with implementing its "2020plus" growth strategy in 2021 and has budgeted double-digit revenue growth to between € 160 million and € 170 million. It expects EBITDA to improve significantly to between € 5 million and € 10 million. The IT service provider has forecast free cash flow in a range of between € -5 million and € -10 million and plans to generate a sustainably positive figure from the fourth quarter of 2021 onwards.
This further double-digit growth, and that despite the coronavirus pandemic, is due to q.beyond's crisis-resistant business model with its high share of recurring revenues. In 2020, these made up 78% of total revenues. Not only that, the company is benefiting from persistently high demand, with new order growth of 21% to € 161.1 million in 2020. In its planning, q.beyond expects economic activity in Germany to normalise again from the second quarter of 2021. CEO Jürgen Hermann is convinced: "The coronavirus crisis will accelerate digitalisation among SMEs. And this will produce additional growth opportunities in the medium term."
2020 revenues rose to € 143.4 million
As already communicated on 26 January 2021, q.beyond increased its revenues to € 143.4 million in the 2020 financial year, with both of the company's segments - "Cloud & IoT" and "SAP" - posting double-digit growth. At € -15.8 million, the free cash flow for 2020 based on preliminary calculations is consistent with the expectation of up to € -16 million. At € -2.0 million, preliminary EBITDA is not only significantly ahead of the target of up to € -5 million, but has also been sustainably positive since the fourth quarter of 2020.
q.beyond's pleasing performance despite the recession in 2020 is also reflected in its share price, which rose by € 0.63 to € 1.68 at the end of 2020, corresponding to an increase of 60%. When presenting the company's growth strategy in 2019, the Management Board stressed that shareholders would in future participate in the company's performance primarily via its value growth. In its proposal to this year's Annual General Meeting it will therefore recommend that, instead of paying a dividend of € 0.03 per share as in the previous year, it should pay no dividend and rather invest this amount in further growth. By 26 February of this year, q.beyond's share price had already risen by a further € 0.44 to € 2.12.
q.beyond further expands strong market position
In the current financial year, q.beyond is focusing on further expanding its strong market position by building on the five cornerstones of its "2020plus" growth strategy. The goal is to generate double-digit revenue growth which, thanks to the company's existing structures, will disproportionately benefit earnings.
Attractive core business. Forward-looking products in fast-growing markets form the basis for the company's positive and crisis-resistant development. Today, recurring revenues already account for 78% of total revenues. The human resources and infrastructure available at q.beyond facilitate scalability and are the key driver for the budgeted earnings growth.
Platform-based innovations. q.beyond has marketed "StoreButler", its digitalisation platform for retailers, since December 2020. This end-to-end solution comprising Cloud and IoT technology enables retailers to conveniently network their stores with sensors linked by edge devices. The "IIoT Starter Kit", also launched in 2020, makes it possible to digitally connect existing industrial machinery. In the current financial year this will be followed, among others, by the "Edgizer", which acts as a platform for centrally managing edge devices and software.
Sector focus. q.beyond generated 66% of its 2020 revenues in its three sector focuses of retail, manufacturing and energy. In the current year, the company will further expand this strong position and simultaneously access further markets. In the retail and logistics sectors, for example, many medium-sized chain operators and hauliers are only just beginning to digitalise their businesses.
Performance-based culture. Highly qualified and motivated staff are crucial at any service provider. In 2021, q.beyond will introduce an employee share plan based on the share plan for its executives. In autumn 2020, q.beyond's executives acquired one million q.beyond shares on their own account via the stock market. The programme for executives only takes effect if the share prices amounts to at least € 2.80 at the end of 2022.
Investments in the future. q.beyond is consistently seizing the opportunities inherent in its business model and investing in the future by launching innovative new services and boosting its team. By acquiring Incloud and establishing a branch in Riga/Latvia, it has already built additional development capacities. Its solid balance sheet, with an equity ratio of 72%, offers further growth potential. The company still plans to make targeted acquisitions to expand its market position with broader sector and technology expertise as well as an extended product and service portfolio.
CEO Jürgen Hermann sums up the situation: "Our '2020plus' growth strategy is working. Today's q.beyond is synonymous with innovative IT along the whole of the digital value chain. No isolated solutions, but rather all services from a single source – adaptive, secure and scalable – and that based on partnership between medium-sized players. Our customers appreciate that, as they expect specific solutions in an ever more complex environment."
Growth this year and next will mainly be driven by the crisis-resistant core business. For 2022, the company has budgeted revenues of € 200 million, an EBITDA margin of more than 10% and sustainably positive free cash flow. Explains Jürgen Hermann: "q.beyond is investing in the future. Our order book is well filled and our core activities of Cloud, SAP and IoT harbour enormous potential. Today, we are already laying the foundation for consistently strong growth in 2022 and beyond."
The most important key figures* for the 2020 financial year
| € million | 2020 |
| --- | --- |
| Revenues | 143.4 |
| Cloud & IoT revenues | 102.0 |
| SAP revenues | 41.4 |
| EBITDA | -2.0 |
| EBIT | -18.8 |
| Consolidated net income | -19.9 |
| Free cash flow | -15.8 |
| Number of employees at 31 December | 936 |
* Notes:
Like all other sections of this Corporate News, the overview of key figures focuses on the results for the 2020 financial year. The previous year's figures still included the TC business pooled at Plusnet until 30 June 2019. Comparison with the previous year's figures would not enhance understanding of the results, as the TC business, which was successfully sold at midyear 2019, traditionally accounted for significantly more than half of q.beyond's revenues and costs. All comparative figures will be provided in the 2020 Annual Report, which is due to be published on 30 March 2021.
This Corporate News includes forward-looking statements. These are based on current expectations and forecasts as to future events made by the management of q.beyond AG. Due to risks or erroneous assumptions, actual results may deviate substantially from these forward-looking statements.
About q.beyond AG:
q.beyond AG is the key to successful digitalisation. We help our customers find the best digital solutions for their business and then put them into practice. Our strong team of 900 people accompanies SME customers securely and reliably throughout their digital journey. We are experts in Cloud, SAP and IoT.
q.beyond AG resulted from the rebranding of QSC AG in September 2020. With nationwide locations and its own certified data centres, it is one of Germany's leading IT service providers.
Contact
q.beyond AG
Arne Thull
Head of Investor Relations/Mergers & Acquisitions
T +49 221 669 8724
F +49 221 669 8009
invest@qbeyond.de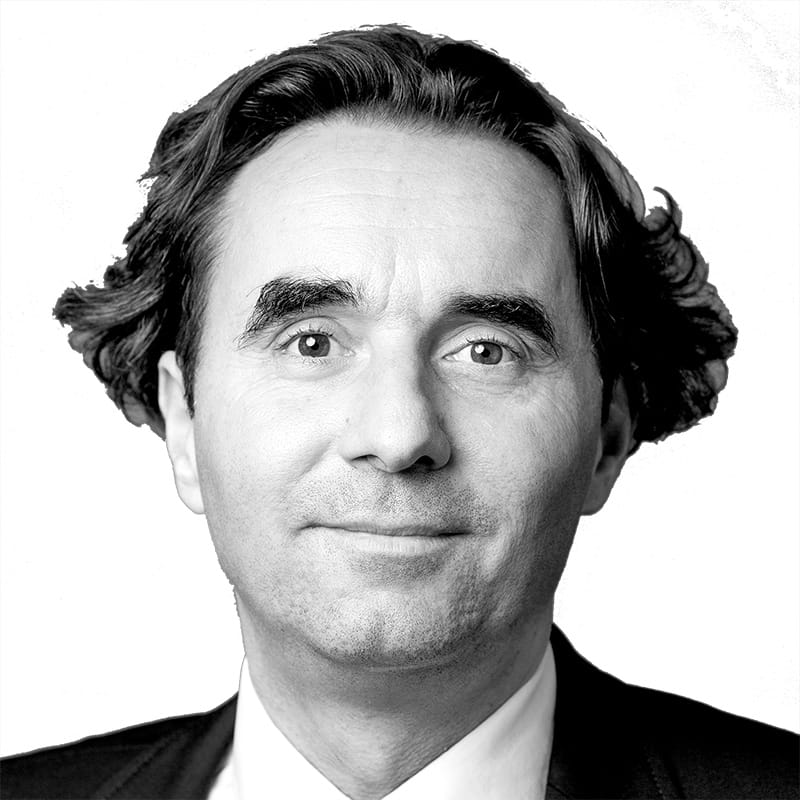 Contact
Arne Thull
Head of Investor Relations / Mergers & Acquisitions
T +49 221 669-8724
Kontakt
Latest IR releases