05/10/2021
q.beyond starts 2021 with double-digit revenue growth and high new orders
Revenues rise by 10% to € 37.5 million in Q1 2021
EBITDA increases to € 0.7 million, up from € -1.1 million in previous year's quarter
New orders grow to € 96 million by early May 2021
Cologne, 10 May 2021 – q.beyond AG upheld its strong and profitable growth in the first quarter of 2021. Revenues at the IT service provider rose year-on-year by € 3.4 million to € 37.5 million (+10%). EBITDA improved by € 1.8 million to € 0.7 million. This disproportionate growth in earnings underlines the scalability of the business model.
More than three quarter of revenues are recurring
This further double-digit revenue growth, generated against the backdrop of the pandemic, was driven by ongoing consistent implementation of the "2020plus" growth strategy. Its centrepiece is q.beyond's attractive core business of Cloud, SAP and IoT with its high share of recurring revenues. The latter accounted for 76% of total revenues in the first quarter of 2021. The core business has concentrated to date on the focus sectors of retail, manufacturing and energy, whose share of revenues rose to 68% in the first quarter of 2021.
Since May 2021, q.beyond has tapped into a further focus sector which is mainly shaped by medium-sized companies, namely logistics, and has already gained a major new customer in this sector. The order placed by Röhlig Logistics, a specialist in intercontinental sea and air freight, has a five-year term and played a key part in boosting new orders to € 96 million at the beginning of May 2021. q.beyond's CEO, Jürgen Hermann, is pleased: "Our company has posted a strong start to 2021. The high volume of new orders shows that this strong growth is set to continue in the quarters ahead."
Double-digit segment margins
Both segments made major contributions to growth in the first quarter of 2021: Cloud & IoT revenues rose year-on-year by 13% to € 26.3 million. Despite ongoing high volumes of investment in future growth, the segment margin improved by 1 percentage point to 10%. At 13%, the SAP segment generated an even higher margin (Q1 2020: 2%). Despite ongoing disruptions due to restrictions on contact, revenues here rose year-on-year by 4% to € 11.2 million.
Thanks to the growing earnings strength of its segments, q.beyond significantly improved not only in its EBITDA, but also its EBIT and consolidated net income in the first quarter of 2021. As planned, the free cash flow came to € -4.2 million, compared with € -4.1 million in the previous year. This figure already includes all variable remuneration paid at the company for the past financial year. Previously, variable remuneration was disbursed in two tranches in February and August.
Outlook confirmed: revenue growth to between € 160 million and € 170 million planned
After this strong start to the year, q.beyond can confirm its full-year outlook for 2021. It expects double-digit percentage revenue growth to between € 160 million and € 170 million, a significant improvement in EBITDA to between € 5 million and € 10 million and free cash flow of between € -10 million and € -5 million. Sustainably positive free cash flow is planned from the fourth quarter of 2021 onwards. Jürgen Hermann offers an outlook for the coming quarters: "We expect a strong performance, particularly in the second half of 2021. Our pipeline is well filled and our innovative solutions are meeting with great acceptance in the market." This created a basis for meeting the medium-term targets set out in the "2020plus" growth strategy. For 2022, the company has budgeted revenues of € 200 million, an EBITDA margin of more than 10% and a sustainably positive free cash flow.
Jürgen Hermann is convinced: "Our growth strategy is working. We have an attractive core business and are expanding into neighbouring markets. And we are further boosting our growth momentum with platform-based innovations and targeted acquisitions." On this basis, q.beyond would further sustainably increase its value. This year has already brought a 15% increase in the company's share price to € 1.93 at the end of April. Current share price targets issued by analysts range up to € 2.90. "q.beyond really is a growth stock now", adds Jürgen Hermann.
Key figures at a glance
| € million | Q1 2021 | Q1 2020 |
| --- | --- | --- |
| Revenues | 37.5 | 34.1 |
| - Cloud & IoT | 26.3 | 23.3 |
| - SAP | 11.2 | 10.8 |
| EBITDA | 0.7 | (1.1) |
| EBIT | (3.4) | (5.3) |
| Consolidated net income | (3.5) | (5.5) |
| Free cash flow | (4.2) | (4.1) |
| Capital expenditure | 1.1 | 0.8 |
| Net liquidity at 31 March/31 December | 40.4 | 44.9 |
| Equity ratio at 31 March/31 December | 74% | 72% |
| Employees at 31 March | 955 | 860 |
Notes:
This Corporate News contains forward-looking statements that are based on current expectations and forecasts on the part of the management with regard to future events. Due to risks or erroneous assumptions, actual events may deviate materially from these forward-looking statements.
About q.beyond AG:
q.beyond AG is the key to successful digitalisation. We help our customers find the best digital solutions for their business and then put them into practice. Our strong team of 900 people accompanies SME customers securely and reliably throughout their digital journey. We are experts in Cloud, SAP and IoT.
q.beyond AG resulted from the rebranding of QSC AG in September 2020. With nationwide locations and its own certified data centres, it is one of Germany's leading IT service providers.
Contact
q.beyond AG
Arne Thull
Head of Investor Relations/Mergers & Acquisitions
T +49 221 669 8724
invest@qbeyond.de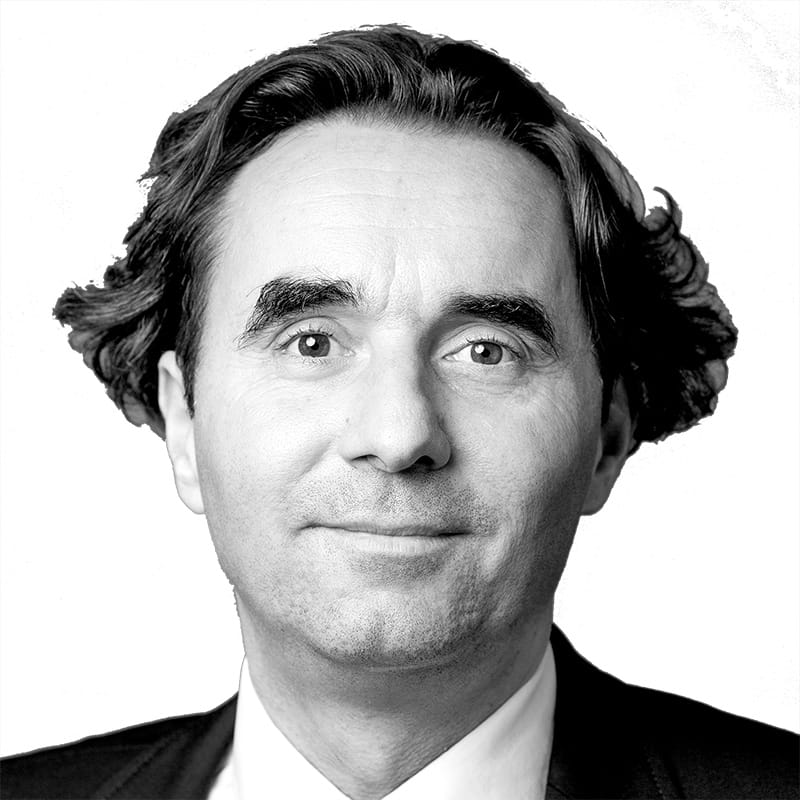 Contact
Arne Thull
Head of Investor Relations / Mergers & Acquisitions
T +49 221 669-8724
Kontakt