08/19/2021
Tchibo: q.beyond successfully introduces SAP S/4HANA
One of Europe's largest conversions to S/4HANA in the retail sector
Sales and logistics processes converted to "near real-time"
"Big bang go live" for whole of Tchibo Group
Cologne, 19 August 2021 – Tchibo has successfully converted its SAP retail system to SAP S/4HANA with q.beyond acting as its lead implementation partner. Tchibo opted for S/4HANA at an early stage and, with SAP S/4HANA Retail for Merchandise Management, now operates what is one of the largest sector solutions in Europe. For its central applications, the retailer is now relying in full on SAP's new database technology. S/4HANA enables Tchibo to react to customers' wishes in real time, which is a key competitive advantage in the online business. Not only that, the company has sustainably optimised the supply of merchandise to its retail stores and depots; the new HANA database has halved system runtimes. Alongside S/4HANA, Tchibo has further expanded its SAP CAR system to enable it to portray X-channel processes in real time and deploy state-of-the-art forecasting methods.
"Big bang go live"
q.beyond devised a project approach for Tchibo that enabled the whole of the former system to be converted to S/4HANA in one extended weekend. As all the Tchibo Group's European country companies are centrally supplied with merchandise, a phased productive rollout would not have been possible. Over the 18-month project term, all actively used sales, purchasing and materials management processes were converted to S/4HANA and the new SAP General Ledger was introduced. Furthermore, q.beyond integrated 30 SAP and non-SAP systems with S/4HANA. The combined project team comprised 80 IT specialists. q.beyond's consultants and developers played a key role in supporting Tchibo's IT department with the implementation. "The go-live process was an absolute success. Colleagues from q.beyond managed to convert our 24 TB retail system to S/4HANA in 48 hours. The conversion to the new SAP General Ledger took less than 24 hours", reports Andreas Bartsch, Project Director at Tchibo.
Implementation right on schedule
The project went live during a bank holiday weekend in mid-May and ran absolutely on schedule. That is all the more remarkable given the difficult circumstances in which it had to be implemented. The whole project team had to work from home from mid-March 2020 onwards and the coronavirus pandemic meant it was not possible to use the project space. q.beyond and Tchibo managed to establish collaboration solutions and press ahead with the project, and that in the shortest of timeframes. "Thanks to the great commitment shown by q.beyond's team, we were able to overcome all technological challenges even during the pandemic and to implement the S/4HANA conversion on schedule on the target date", enthuses Christoph Kastaun, Director of IT at Tchibo. "The additional functions and enhanced performance since the conversion already show how worthwhile it was for us to convert to S/4HANA at an early date. With this conversion, Tchibo has taken a major step towards achieving SAP's reference architecture. Given its wealth of expertise in the retail sector, q.beyond was a great source of support to Tchibo".
Following a two-week stabilisation period, S/4HANA processes have been in regular operation at q.beyond since early June. According to Tchibo, the performance has improved significantly compared with the old retail system and operations have been almost entirely trouble-free.
q.beyond: one of the leading IT and SAP partners for retailers
"Introducing S/4HANA at Tchibo gave us yet another chance to prove our claim of being one of the leading IT and SAP service providers to the retail sector", comments Thorsten Raquet, a member of q.beyond's management. "In teamwork with Tchibo, we successfully completed this complex migration within the set timeframe, brought numerous company-specific processes into a new standard environment and thus created genuine added value for our customer as it tackles the challenges ahead in its market." This was one of Europe's largest conversions to SAP S/4HANA in the retail sector.
q.beyond takes care of SAP application management and SAP basic operations on behalf of Tchibo. The services provided to Tchibo also include the IT service desk, managing the whole of the national and international wide area network (WAN) and further IT infrastructure services.
Alongside retail, q.beyond focuses on the manufacturing and energy sectors and recently added logistics as a further focus sector. Drawing on its longstanding Cloud, SAP and IoT expertise, the IT service provider aims to advance the efforts made by these companies to digitalise their businesses.

About q.beyond AG
q.beyond AG is the key to successful digitalisation. We help our customers find the best digital solutions for their business and then put them into practice. Our strong team of 1,000 people accompanies SME customers securely and reliably throughout their digital journey. We are experts in Cloud, SAP and IoT.

q.beyond AG resulted from the rebranding of QSC AG in September 2020. With nationwide locations and its own certified data centres, it is one of Germany's leading IT service providers.
About Tchibo

Tchibo stands for a unique business model. In eight countries, Tchibo operates around 900 Tchibo shops, more than 24,300 depots at third-party retail outlets, and national online shops. The company uses this multi-channel distribution system to offer coffee and the Cafissimo and Qbo single-serve systems, along with weekly changing non-food ranges and services such as travel or mobile communications. Tchibo and its workforce of around 11,450 employees worldwide generated revenues of Euro 3.12 billion in 2019. The company is the roasted coffee market leader in Austria, the Czech Republic, Germany and Hungary and one of the leading e-commerce companies in Europe.

Its sustainable business policies have earned the family business, which was founded in Hamburg in 1949, multiple awards including the award for Corporate Ethics and the Environmental Logistics Award in 2012, and the Federal Government's CSR Award in 2013. In 2016, Tchibo was awarded a prize for being Germany's most sustainable large company.
Contact
q.beyond AG
Arne Thull
Head of Investor Relations/Mergers & Acquisitions
T +49 221 669 8724
invest@qbeyond.de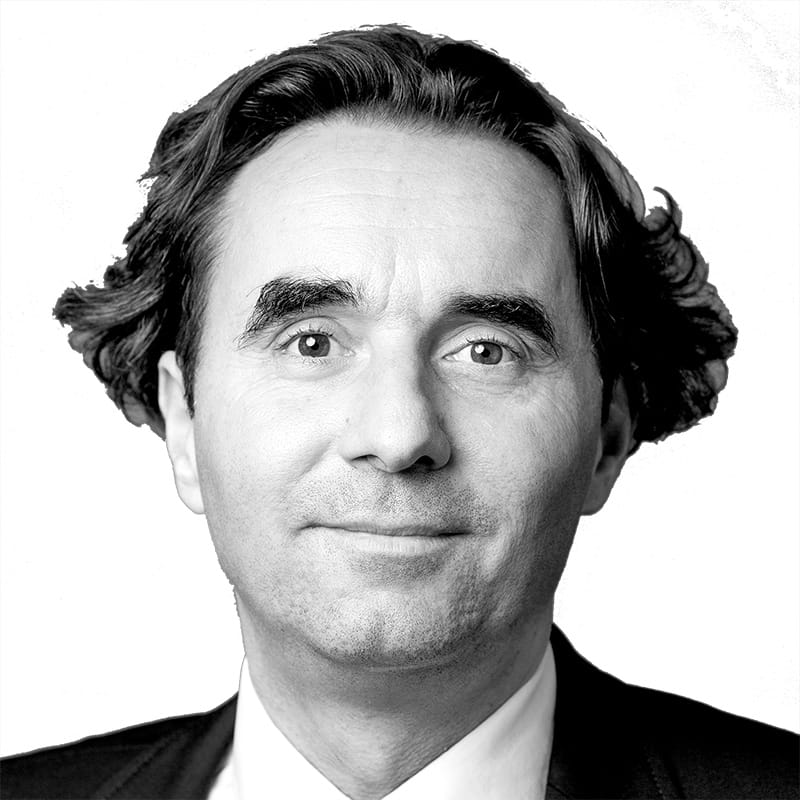 Contact
Arne Thull
Head of Investor Relations / Mergers & Acquisitions
T +49 221 669-8724
Kontakt