03/18/2021
q.beyond simplifies launch of SAP S/4HANA
Project toolbox for all tasks involved in transformation
Speeds up switch to SAP S/4HANA by 30%
Transformation Launchpad for advance research and individual solutions
Cologne, 18 March 2021 – q.beyond AG is making it easier for companies to plan and implement their SAP S/4HANA launch. Thanks to a newly developed project tool box – the "q.beyond SAP S/4HANA Transformation Launchpad" – the IT service provider has managed to standardise complex migration projects. "To keep the hurdles involved in entering the new S/4HANA world as low as possible, our new Transformation Launchpad offers interested parties online guidance on all topics relating to their conversion to the next-generation SAP suite", explains Thorsten Raquet, a member of q.beyond's management. Experience shows that this approach accelerates the transformation by around 30 percent.
According to DSAG, the "German-Speaking SAP User Group", only 13 percent of companies have so far converted to SAP S/4HANA.
Full overview of S/4HANA project, also in context of "RISE with SAP"
The Launchpad website sketches 25 project steps and provides a management summary, key questions and a proposed approach for each of these. Furthermore, topics can be filtered, for example in line with whether a company is interested in introducing a completely new SAP system or in migrating and modernising its existing solution. Interested parties can simply select the topics relevant to their needs and are then presented with an individual solution. At the same time, the Transformation Launchpad offers a quick course on all matters relating to the S/4HANA transformation. It also includes aspects of the new "RISE with SAP" programme issued by SAP to support companies in converting to the new business suite. q.beyond is an authorised "RISE with SAP" partner.
Clear roadmap based on standardised approach
This is possible thanks to the largely standardised approach taken to all project steps. "We have based our method on proven process models that also account for best practices and the experience gained with hundreds of SAP projects", comments Thorsten Raquet. Once the advance selection has been made in the Transformation Launchpad, q.beyond's SAP experts analyse the process and ERP landscape at the interested party and specify their needs in greater detail.
"Our customers receive a clear roadmap for digitalising their business processes – from finance through to their supply chain. Standardisation saves them time and money. Not only that, they benefit from a permanently optimised project flow", adds Thorsten Raquet.
Consulting, integration, operation & app development from a single source
In end-to-end digitalisation scenarios, q.beyond also manages the operation of the S/4HANA landscape in the cloud, develops solutions for networked industrial production or digital stores and can even develop individual SAP Fiori apps. "We support our customers throughout the process of transforming their business. If you want to migrate to SAP S/4HANA, then the Transformation Launchpad is the perfect place to start", says Thorsten Raquet. q.beyond employs around 250 SAP experts who manage and continually enhance the central SAP systems at companies including Fressnapf, Sachsenlotto and Harry Brot.
Find out more about q.beyond's SAP S/4HANA Transformation Launchpad:
https://www.qbeyond.de/s4hana-transformation-launchpad.

About q.beyond AG
q.beyond AG is the key to successful digitalisation. We help our customers find the best digital solutions for their business and then put them into practice. Our strong team of 900 people accompanies SME customers securely and reliably throughout their digital journey. We are experts in Cloud, SAP and IoT.
q.beyond AG resulted from the rebranding of QSC AG in September 2020. With nationwide locations and its own certified data centres, it is one of Germany's leading IT service providers.
Contact
q.beyond AG
Arne Thull
Head of Investor Relations/Mergers & Acquisitions
T +49 221 669 8724
F +49 221 669 8009
invest@qbeyond.de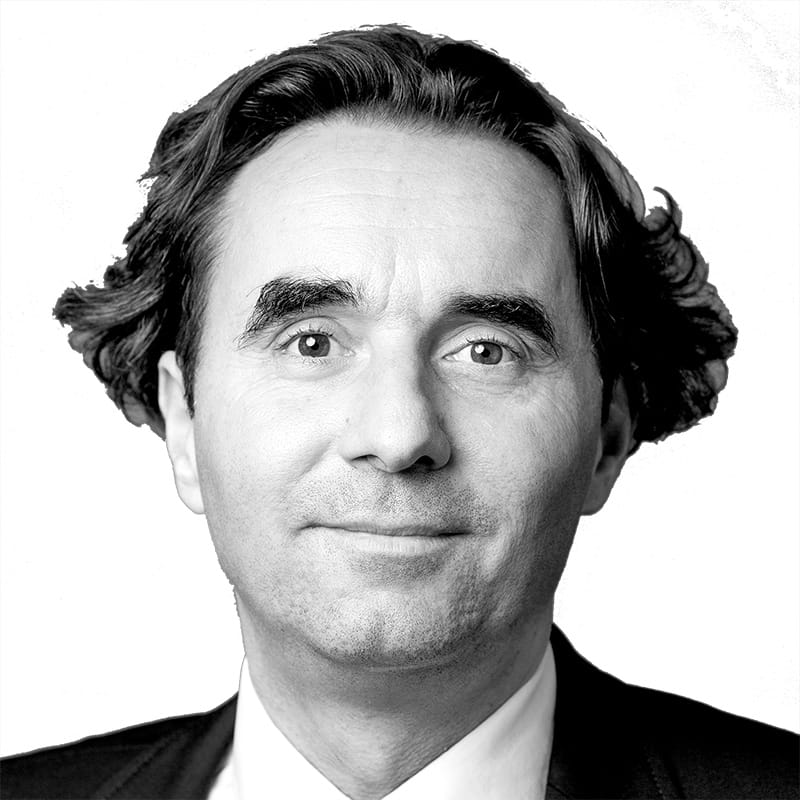 Contact
Arne Thull
Head of Investor Relations / Mergers & Acquisitions
T +49 221 669-8724
Kontakt
Latest IR releases