12/07/2022
q.beyond organises succession for CEO Jürgen Hermann
COO Thies Rixen to assume management of company as of 1 April 2023
Long-standing CEO Jürgen Hermann to leave company at end of March 2023
Experienced financial expert Nora Wolters to join Management Board as CFO as of 1 January 2023
Cologne, 7 December 2022
. At a meeting today, the Supervisory Board of the IT service provider q.beyond appointed COO Thies Rixen (50) to be the company's new CEO as of 1 April 2023. At the same meeting, the Supervisory Board appointed Nora Wolters (48) as the new Chief Financial Officer (CFO) as of 1 January 2023. An experienced financial expert, Nora Wolters was to date the Commercial Director of the local transport company Verkehrsbetriebe Hamburg-Holstein.
Successful transformation to one of the largest independent IT service providers
The current CEO, Jürgen Hermann (58), will leave q.beyond as of 31 March 2023 after nearly ten years at the helm. Having led the company's successful transformation from a telecommunications provider to one of Germany's largest independent IT service providers, Jürgen Hermann acted early and in close liaison with the Supervisory Board to agree this internal succession solution. Key milestones in his role include the sale of the company's telecommunications infrastructure and colocation business, its repositioning with a new name and several takeovers of IT specialists to promote the targeted expansion in the portfolio. Jürgen Hermann, whose regular contract would have expired at the end of March 2024, explains: "It is time for a change of generation. With my colleague Thies Rixen and the experienced manager Nora Wolters, the Management Board is superbly placed to press further ahead with our company's profitable growth in the years ahead." Since the sale of the TC business, the company's revenues have shown significant growth year for year despite the challenging business framework.
Dr. Bernd Schlobohm, q.beyond's Supervisory Board Chairman and cofounder, regrets the departure of his long-standing colleague and stresses: "Jürgen Hermann played a crucial role in shaping our company for 25 years and achieved exceptional things during this time. On behalf of the whole Supervisory Board, I would like to thank him very warmly for this. Today's q.beyond is a rapidly growing IT service provider with a crisis-proof business model, one that two new members of the Management Board will now lead into a successful future."
New CEO currently responsible for fast-growing cloud business
Thies Rixen, the new CEO, will continue the expansion in the company's IT business in the coming years. Currently COO, he has worked since 2019 as a member of the management to turn the cloud business into the company's key growth driver. In recent times, he has chiefly extended its hybrid cloud expertise, knowing that this will meet the future needs of SME customers. He explains: "For SMEs, the future of IT involves an intelligent mix of private and public cloud services. To enable all resources and applications to mesh, companies need professional IT management and an integrated portfolio. q.beyond is one of only few IT service providers in Germany who unite all these competencies under one roof. This will produce a wide variety of growth opportunities in the years ahead."
New CFO combines operating expertise and financial market experience
Thies Rixen will be joined in future by Nora Wolters, whose responsibilities will include the finance, HR and investor relations departments. A qualified banker and holder of an MBA, Nora Wolters has long-standing management experience and, in her role as Commercial Director of Verkehrsbetriebe Hamburg-Holstein, has been responsible since 2019 not only for finance and controlling but also for IT, procurement, HR and marketing. Previous positions included that of CFO at a corporate finance boutique and various functions at Deutsche Bank and Commerzbank.
According to q.beyond's Supervisory Board Chairman Dr. Bernd Schlobohm, Wolters is the ideal candidate: "Nora Wolters knows the business of SME customers and understands digitalisation from a customer's perspective. She also offers strong leadership, team spirit and an entrepreneurial mindset and will open up fresh perspectives for our company."
Expansion in consulting and transformation expertise
Together with the new CFO Nora Wolters, in spring 2023 CEO Thies Rixen will present an outlook for the 2023 financial year and also take the opportunity to provide further details about the strategic focuses for cloud, SAP and software development for 2023 and beyond. One key topic is already clear: expanding the company's consulting and transformation expertise. Stresses Rixen: "In many cases, our role at customers is still far too limited to IT operations. But we have around 1,100 experts and they are capable of more. We will be demonstrating that more clearly than before in the coming year."
About q.beyond AG
q.beyond AG is the key to successful digitalisation. We help our customers find the best digital solutions for their business and then put them into practice. Our strong team of 1,100 people accompanies SME customers securely and reliably throughout their digital journey. We are experts in Cloud, SAP and software development. With nationwide locations and its own certified data centres, q.beyond is one of Germany's leading IT service providers.
Contact
q.beyond AG
Arne Thull
Head of Investor Relations/Mergers & Acquisitions
T +49 221 669 8724
invest@qbeyond.de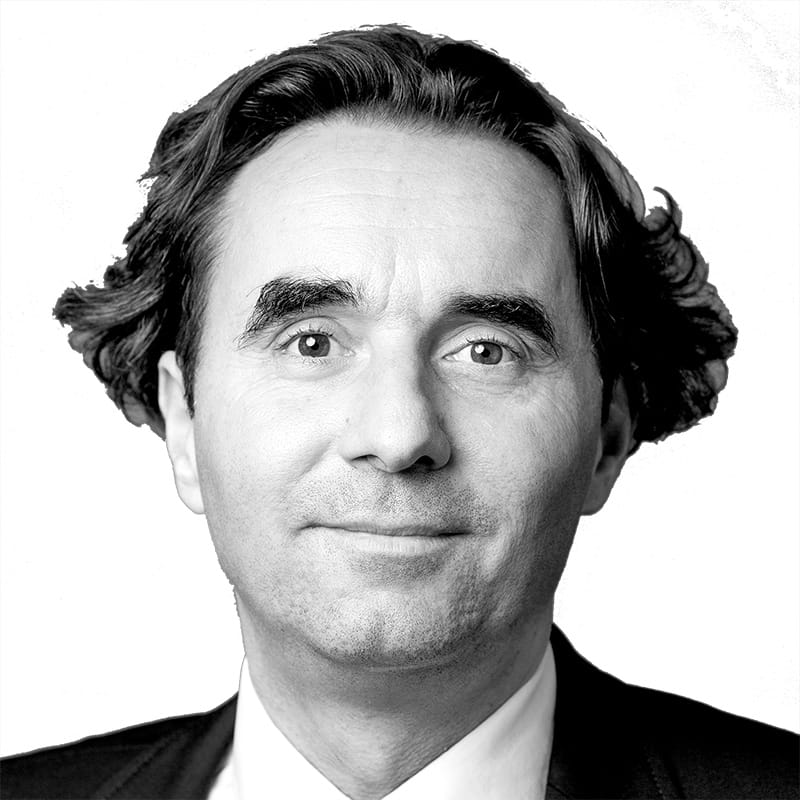 Contact
Arne Thull
Head of Investor Relations / Mergers & Acquisitions
T +49 221 669-8724
Kontakt