09/08/2022
q.beyond at Digital X 2022 – the "world exhibition of digitalisation"
Exhibition in heart of Cologne on 13 & 14 September
q.beyond is an SAP Info Hub – as an exclusive exhibition partner to Telekom
q.beyond's brand house in "Ouzeria Köln"
Cologne, 8 September 2022
– 50,000 participants on two million square metres of event space. On 13 and 14 September, Digital X will make downtown Cologne the top address for all aspects of digitalisation. As a partner to Telekom Deutschland, the initiator of the event, q.beyond will also be taking part on site. In the "Disruption Quarter" in Cologne's Belgian District, it will address the topics of Cloud, Microsoft Professional Services, Cybersecurity and SAP.
Top address for SAP topics among SMEs
At Digital X, q.beyond will be the first port of call for all companies wishing to optimise their business processes with SAP or migrate their existing SAP systems to the latest S/4HANA generation. The IT service provider covers
all aspects of SAP services
– from consulting to implementation and operations through to continuous further development, the application management.
q.beyond is a longstanding SAP partner and can point to numerous projects already successfully implemented. Among other references, the IT service provider
launched SAP S/4HANA at Tchibo
. And market observers at PAC awarded the top classification ("Best in Class") in the SME customers category for q.beyond's SAP services.
Broad IT service portfolio for SMEs
With its extensive IT service portfolio, q.beyond supports its SME customers in tackling all challenges involved in digitalising their businesses. As well as automating processes with SAP, these include modernising IT landscapes with the right applications and cloud solutions. To this end, q.beyond has its own certified high-security data centres in Germany and partnerships with all major public cloud providers, such as Amazon, Google and Microsoft. One overriding topic is ongoing security analysis, including end-to-end cybersecurity management strategies.
q.beyond and its experts will be on site at Digital X to address these various topics. Teams from its Scanplus and datac subsidiaries will also be on hand to offer their expertise.
Digital booster for companies' own business models
What's more, q.beyond provides its medium-sized corporate customers with the right solutions to quickly and pragmatically launch new digital business models. Examples here include the mechanical engineering company Schütte, which q.beyond is enabling to introduce a new
business model for remote access
to the machine tools it manufactures by implementing software as a service (SaaS) solutions, and the Fressnapf Group, which is
digitalising its total of more than 1,800 stores
by working with q.beyond's "StoreButler" retail platform.
Welcome @Mittelstand (SMEs) at Digital X!
"On 13 and 14 September, Digital X will be the top address for all companies wishing to move their businesses ahead with new digital solutions", comments Stanja Müller-Wolf, Head of Marketing & Communications at q.beyond. "We're thrilled to be part of this epicentre of digitalisation and can't wait to hold exciting talks with companies and partners. Expect the next!"
About q.beyond AG
q.beyond AG is the key to successful digitalisation. We help our customers find the best digital solutions for their business and then put them into practice. Our strong team of 1,100 people accompanies SME customers securely and reliably throughout their digital journey. We are experts in Cloud, SAP and SaaS. With nationwide locations and its own certified data centres, q.beyond is one of Germany's leading IT service providers.
Contact
q.beyond AG
Jan Erlinghagen
Corporate Communications
Mathias-Brüggen-Str. 55
50829 Cologne
T +49 221 669-8119
presse@qbeyond.de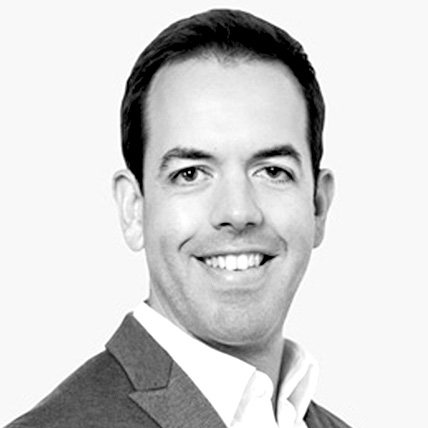 Contact
Jan Erlinghagen
Corporate Communications
T +49 221 669-8000
Kontakt