02/22/2016, 10:00 Uhr CESTAd-hoc Release
Pure Enterprise Cloud: QSC's entire ICT portfolio now available in the cloud
Helping SME players to take first steps towards digitisation
Turnkey service components and multi-cloud approach
Connectivity with Internet of Things
Cologne, 22 February 2016. With its Pure Enterprise Cloud, QSC AG has now launched a full range of cloud-based services and is taking its entire ICT portfolio into the cloud. This way, companies can procure both standard applications and individually tailored business applications, and that faster, closer to their needs and from any location using any end appliance. Access and data traffic are provided via QSC's proprietary broadband network. Not only that, for its Pure Enterprise Cloud QSC has also further invested in its proprietary TÜV and ISO-certified data centres. This way, QSC can provide SME players with a consistent, end-to-end service commitment for all their cloud IT, thus also helping them avoid any security and compatibility risks associated with isolated services.
Helping SME players to take first steps towards digitisation
With its Pure Enterprise Cloud, QSC aims to assist companies with around 200 to 5,000 IT workplaces in particular in taking their first steps into the digital age. "Digitization makes it possible to structure both in-house cooperation and processes and customer relationships more closely and valuably than before", explains Felix Höger, Chief Technology and Operations Officer at QSC AG, and stresses: "Cloud-based IT procurement models and tailored service concepts are a key prerequisite for enhancing agility and flexibility at our customers. SME companies in particular expect to be supported this way in a partnership of equals. QSC can offer them exactly this kind of partnership."
Turnkey service components and multi-cloud approach
QSC supplies the whole spectrum of state-of-the-art ICT services from a single source. The new portfolio of "Enterprise Workplace" and "Enterprise Application Services" comprises IT workplaces, including desktops, telephony, client and mobility management, as well as SAP and further industry-specific applications and solutions as a fully managed cloud infrastructure. Customers receive turnkey service components on a modular basis and are thus immediately able to start gradually developing and expanding their cloud activities. Services are invoiced using the pay-per-use model.
All provision and operation models in the Pure Enterprise Cloud are designed on the basis of a so-called multi-cloud approach. This means that, as well as proprietary services, they also account for the use of public cloud resources and solutions from other cloud providers. Such heterogeneous Cloud-Environments are barely to handle by SME players alone.
Connectivity with Internet of Things
A further advantage of the Pure Enterprise Cloud is its forward-looking connectivity of applications and services with the Internet of Things (IoT). It offers direct access to "Solucon", the proprietary IoT platform internally developed by QSC. This allows products and machines to be smartly linked to each other using highly secure cloud technology and thus makes it possible to implement entirely new digital applications.
"With their competence and entrepreneurial mindset, German SME players are predestined to benefit from digitisation", comments Felix Höger. "The Pure Enterprise Cloud offers customers the technological basis to develop innovations and new ideas faster and more cost-effectively and to enhance their flexibility in adapting to new requirements in their markets."
About QSC AG
QSC AG is digitising the German SME sector. With decades of experience and expertise in its Cloud, Consulting, Outsourcing and Telecommunications businesses, QSC accompanies its customers securely into the digital age. The Company's TÜV and ISO-certified data centres in Germany and its nationwide All-IP network form the basis for maximum end-to-end quality and security. QSC's customers benefit from one-stop innovative products and services that are marketed both directly and via partners.
Contact for enquiries:
QSC AG
Arne Thull
Head of Investor Relations
T +49 221 669 8724
F +49 221 669 8009
invest@qsc.de
www.qsc.de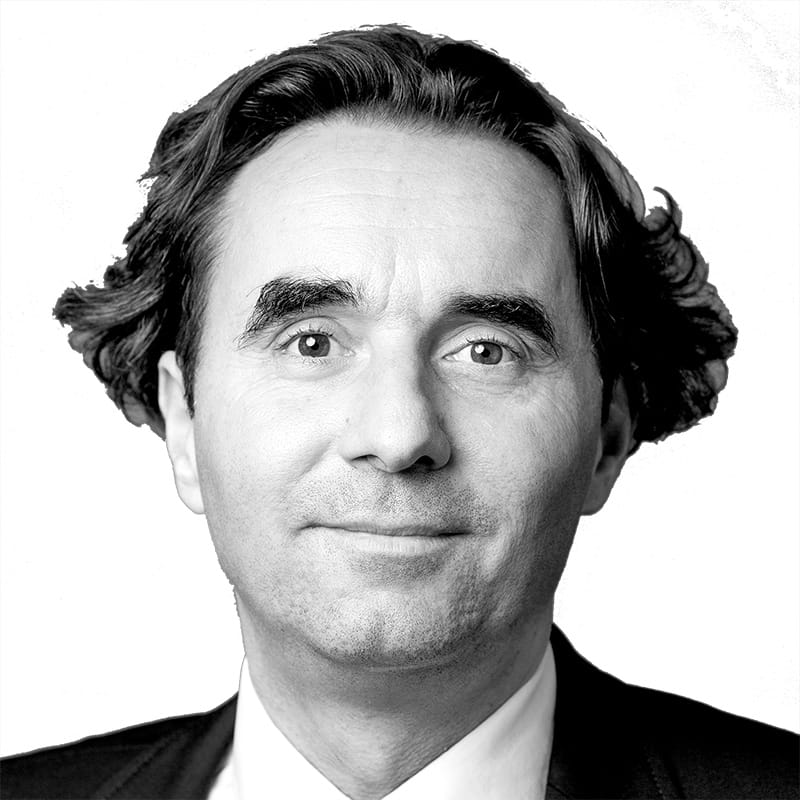 Contact
Arne Thull
Head of Investor Relations / Mergers & Acquisitions
T +49 221 669-8724
Kontakt