07/05/2017
Major market comparison singles out QSC AG as "Rising Star" in cloud sector
Cologne, 5 July 2017 – In "ISG Provider Lens 2017", its newly designed comparison of cloud providers, ISG/Experton Group has commended the further development in QSC's Pure Enterprise Cloud into a one-stop, end-to-end multi-cloud portfolio for SME companies. The "Rising Star" rating is granted exclusively to providers with great future potential and whose product ranges and service strategies address future market trends at an early stage and comprehensively cover customer requirements. In the "Operations and Managed Services Midmarket" category, the market experts highlighted the transparency, customer proximity and consistency of QSC's Pure Enterprise Cloud. Here, the Cloud and ICT provider takes over the management and operation of complete IT landscapes based on modern cloud provision models. All services are based on a multi-cloud approach and, alongside QSC's own cloud services, also account for services provided by global public cloud providers.
Top cloud portfolio for SME players
"With its portfolio, which ranges from transformation consulting and operating cloud workplaces and customers' application landscapes through to managing hybrid cloud scenarios, QSC has shown the right instinct for current requirements among SME players", summarises Heiko Henkes, Director Advisor and Cloud Lead Advisor at ISG/Experton Group. "The large range of options and flexibility it offers to customers mean that QSC's Pure Enterprise Cloud is now one of the most extensive platforms available to the segment. After all, hybrid cloud service worlds based on the best-of-breed principle are playing an increasingly key role for SMEs as well."
QSC's multi-cloud consulting services in "relevant set" from launch onwards
With its multi-cloud consulting services, QSC accompanies corporate customers in designing and managing complex cloud scenarios. In a market comparison, ISG/Experton Group included the QSC's range of consulting services, launched just a few months ago, in the group of relevant providers, and that despite the application of stricter assessment criteria. Based on a 360-degree approach, QSC supports companies in selecting the right provision models and public cloud architectures, as well as in the subsequent transformation and operations phase. Customers benefit from QSC's specialist expertise in topics such as IT governance, licence optimization and application management, as well as from economic viability assessments and TCO analyses.
IaaS platform leader in SME segment
When it comes to QSC's ongoing development of its Cloud portfolio, however, its range of services goes beyond individual consulting and managed cloud services, adds Felix Höger, COO and CTO at QSC AG. "Alongside our managed services, the special development and operation platforms at our high-security data centres also provide customers with a wide range of options for developing their own virtual data centres. This way, they benefit directly from all of the advantages of dynamic cloud infrastructures and IaaS resources, for example when addressing their own agile software development or modern DevOps workloads."
QSC was additionally singled out for its cloud-based provision of dynamic IT resources in the "IaaS Enterprise Cloud Midmarket" category, where the analysts classified the Company as a "Leader". Particular strengths identified by the experts include the modularity of the technology platform and its dovetailing of solutions offering performative access to the available cloud services. "Thanks to its proprietary 100 Gbit core backbone and highly secure network access both to proprietary data centres and to the ecosystems of global public cloud providers, QSC offers genuine end-to-end quality in this respect", comments ISG expert Heiko Henkes.
About QSC AG
QSC AG is digitising the German SME sector. With decades of experience and expertise in the areas of Cloud, Internet of Things, Consulting, and Telecommunications, QSC accompanies its customers securely into the digital age. Today already, cloud-based procurement models offer increased speed, flexibility, and full service availability. The Company's TÜV and ISO-certified data centres in Germany and its nationwide All-IP network form the basis for maximum end-to-end quality and security. QSC's customers benefit from one-stop innovative products and services that are marketed both directly and via partners.
Further information is available from:

QSC AG
Arne Thull
Head of Investor Relations
T +49 221 669-8724
F +49 221 669-8009
invest@qsc.de
www.qsc.de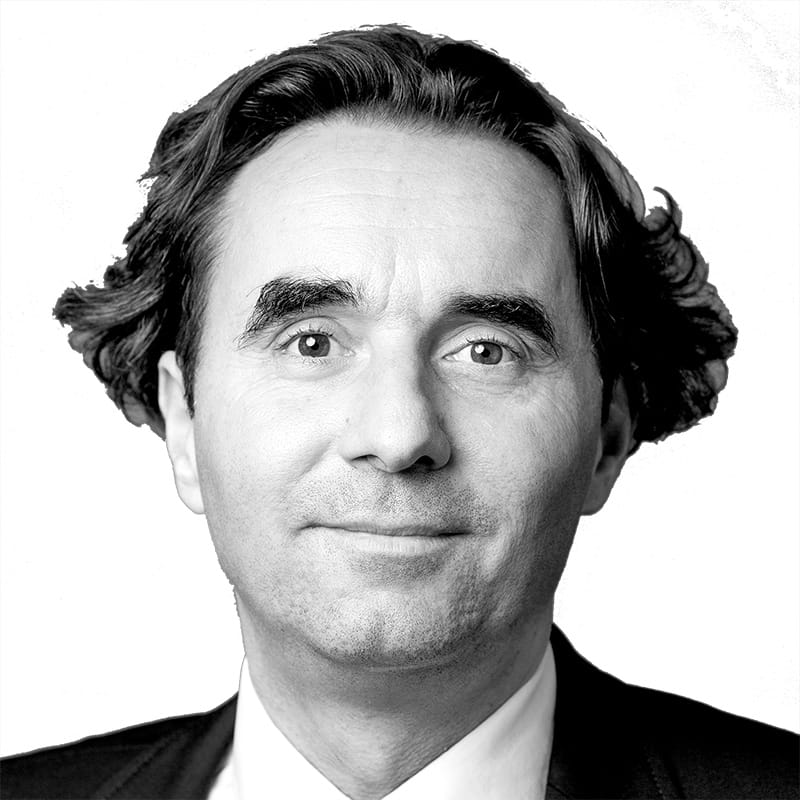 Contact
Arne Thull
Head of Investor Relations / Mergers & Acquisitions
T +49 221 669-8724
Kontakt