11/17/2020
q.beyond specifies equity story in greater detail
Further specification of "2020plus" growth strategy
Revenue growth averaging 17% to 18% in Cloud & IoT business and 14% to 15% in SAP business leads to revenues of € 200 million in 2022
Repeated record levels of new orders confirm growth trajectory
Cologne, 17 November 2020 – q.beyond AG, which resulted from the rebranding of QSC AG in mid-September, took the "Deutsches Eigenkapitalforum" equity fair as an opportunity to present its updated "2020plus" growth strategy. The IT service provider has for the first time shown in detail which contributions its segments of "Cloud & IoT" and "SAP" will each make to enable it to reach its targets for 2022. For 2022, q.beyond has budgeted revenues of € 200 million, an EBITDA margin of more than 10% and sustainably positive free cash flow.
Scalable business model
According to this more detailed planning, in the years ahead the Cloud & IoT business will boost its revenues by an average of 17% to 18% a year to around € 145 million in 2022 and generate a segment margin of 18% to 20%. The SAP segment will increase its revenues by an average of 14% to 15% a year to around € 55 million and achieve a segment margin of 14% to 15% in 2022. Less administrative expenses, this will produce a double-digit EBITDA margin. "Our business model is scalable and our organisational structures are already in place. As our revenues grow, this will become ever more clearly visible", stressed q.beyond's CEO Jürgen Hermann.
q.beyond aims to generate sustainably positive EBITDA for the current fourth quarter of 2020 already. From the fourth quarter of 2021, it plans to generate sustainably positive free cash flow as well. The company has maintained its course even during the current coronavirus crisis. It has increased its revenues for five consecutive quarters and expects to see double-digit growth in the fourth quarter of 2020.
Highly plannable business thanks to 75% recurring revenues
q.beyond is securing this ongoing profitable growth by consistently implementing its "2020plus" growth strategy. It is focusing on its three growth markets of Cloud, SAP and IoT and has benefited, particularly in recent months, from great demand among SMEs for digital workplaces and matching Cloud solutions. As a general rule, the company concludes multi-year contracts, meaning that a high share of revenues, namely around 75%, is of a recurring nature.
q.beyond's well-focused portfolio of services has been outstandingly well received by the market. At € 52.3 million, new orders in the third quarter of 2020 set another new record. Comments Hermann: "We are proud of what we have achieved since selling Plusnet as of 30 June 2019: Access to attractive markets, forward-looking products, a clear sector focus, fresh branding, new management structures – and a well-stocked pipeline." With liquid funds of around € 50 million, the company had substantial resources available, also for external growth, while its equity ratio of more than 70% provided stability while also opening up opportunities for further development. New high-profile customers and cooperations were offering additional tailwind. "Today, q.beyond stands for full-service IT along the whole of the digital value chain. No isolated solutions, but everything from a single source: flexible, scalable and adaptive, and all on a basis of partnership between SMEs."
q.beyond as attractive growth stock
The past five quarters had shown the capital market how the new company was reliably gaining traction, implementing its strategy step by step and credibly meeting all its communicated growth targets. The transformation in q.beyond from a service provider focusing on telecommunications to a pure IT service provider formed the basis for the equity story. Relates Hermann: "Our core activities as a Cloud and IoT integrator and an S/4HANA pioneer harbour enormous potential which, now that our realignment is complete, q.beyond is ideally positioned to exploit."
A further crucial factor involved offering integrated and innovative solutions, which currently also included the StoreButler as an all-in-one package for digitalised stores and the IIoT starter kit as a digital connector for existing industrial machinery. "Our SME customers want practical answers – and those are specific one-stop solutions that we can provide in customised form thanks to our longstanding sector expertise, our proximity to customers and also the growing share of IP in our value chain."
On the occasion of the "Deutsches Eigenkapitalforum", Hermann stresses: "Our figures for the past five quarters show just how successful q.beyond has been in repositioning its business. Reaching EBITDA break-even on schedule will offer further proof." Consistent with this, analysts regularly covering q.beyond have currently set target share prices averaging € 1.79. Three analysts – Bankhaus Lampe, Commerzbank and Stifel (formerly MainFirst) – have issued buy recommendations for q.beyond shares to their customers and set target prices of up to € 2.25.
Share programme aligns interests of shareholders and executive
To underpin this development, the management has just recently acquired a further 1 million shares in the company. This voluntary acquisition of shares by q.beyond's executives on their own account entitles them to participate in a newly incepted share programme based on a target share price of at least € 2.80 by the end of 2022. Explains Hermann: "Our executives are absolutely convinced by our new alignment and, like me myself, willing to invest substantial sums of their own money in q.beyond shares." The aim of this programme was to directly align the interests of shareholders and executives. "The clear commitment shown by our executives sends out an equally clear and credible signal to our shareholders: q.beyond is on track! We will continue to grow, and that in both our segments, and thus sustainably boost the company's value."
q.beyond's presentation at Deutsches Eigenkapitalforum 2020 can be downloaded here:
www.qbeyond.de/en/ir-publications

Notes:
This Corporate News contains forward-looking statements that are based on current expectations and forecasts on the part of the management of q.beyond AG with regard to future events. Due to risks or erroneous assumptions, actual events may deviate materially from these forward-looking statements.
About q.beyond AG:
q.beyond AG is the key to successful digitalisation. We help our customers find the best digital solutions for their business and then put them into practice. Our strong team of 900 people accompanies SME customers securely and reliably throughout their digital journey. We are experts in Cloud, SAP and IoT.
q.beyond AG results from the rebranding of QSC AG in September 2020. With nationwide locations and its own certified data centres, it is one of Germany's leading IT service providers.
Contact
q.beyond AG
Arne Thull
Head of Investor Relations/Mergers & Acquisitions
T +49 221 669 8724
F +49 221 669 8009
invest@qbeyond.de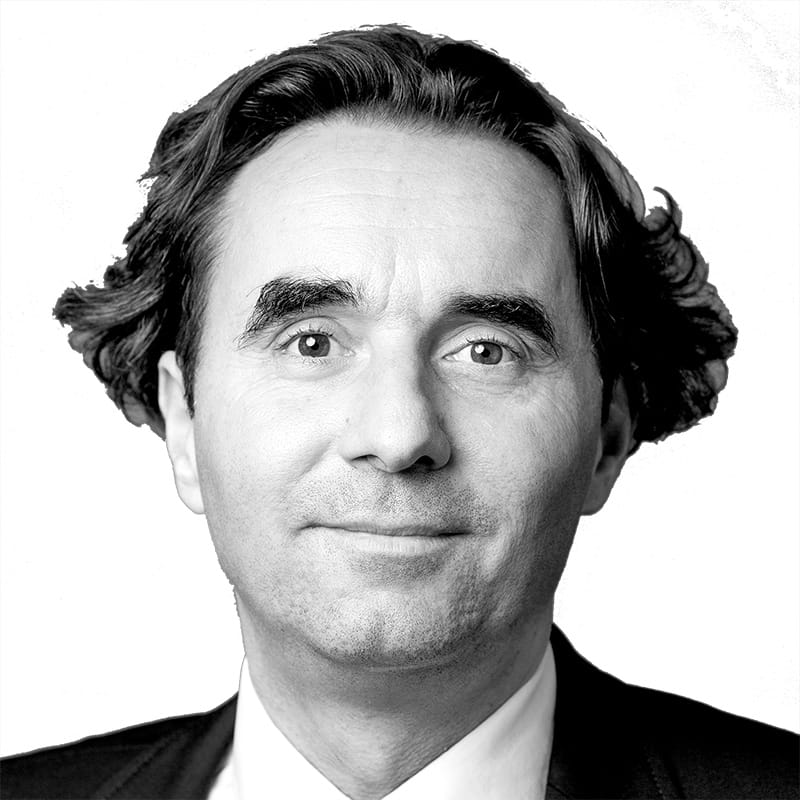 Contact
Arne Thull
Head of Investor Relations / Mergers & Acquisitions
T +49 221 669-8724
Kontakt
Latest IR releases