03/02/2020
QSC expects double-digit revenue growth in 2020
Revenues budgeted to rise by at least 13% to more than € 143 million
Sustainably positive EBITDA from Q4 2020
All targets met for 2019 financial year
Dividend of 3 cents per share proposed
Cologne, 2 March 2020. QSC AG is pressing ahead with its successful development by concentrating on SME digitalisation and with key focuses on Cloud, SAP and IoT applications. Since selling its telecommunications business in the middle of 2019, the Company has consistently increased its revenues from quarter to quarter.
As already announced on 3 February 2020, QSC met all of its targets forecast for the 2019 financial year: Revenues amounted to € 238.0 million, EBITDA to € 140.3 million and free cash flow to € 136.4 million. The successful sale of Plusnet as of 30 June 2019 led to extraordinary income and an inflow of liquidity. Following this sale, the Company fundamentally revised and updated its planning. Based on preliminary calculations, this resulted in a goodwill write-down of € 14.2 million. Furthermore, the new planning led to a deferred tax charge expected to amount to € 8.8 million. Based on preliminary calculations and accounting for these factors, consolidated net income amounted to € 73.5 million. The Management Board will propose the distribution of a dividend of 3 cents per share once again for approval by the Annual General Meeting on 20 May 2020.
In the current financial year, QSC is continuing to consistently implement its "2020plus" growth strategy. Based on strong new orders figures, the Company has budgeted revenue growth of at least 13% to more than € 143 million. At the same time, it will continue to invest in its future growth, develop new digital services and recruit additional software experts and further S/4HANA specialists. The Company has therefore budgeted EBITDA of up to € -5 million and a free cash flow of up to € -16 million. QSC will generate sustainably positive EBITDA from the fourth quarter of 2020 once again.
One important aspect of the "2020plus" growth strategy also involves a clear focus on the three key industries of retail, manufacturing and energy. Company CEO Jürgen Hermann names the targets for this strategy: "In 2022, QSC will generate revenues of € 200 million, a sustainably positive free cash flow and an EBITDA margin of more than 10%".
High new orders create superb basis for substantial revenue growth
The growth budgeted for the current financial year is particularly based on growth in Cloud Services, the introduction of SAP S/4HANA and the use of sensor technology in IoT solutions. The new orders of € 133 million received in the 2019 financial year provide a strong foundation for the expected double-digit revenue growth, not least as 75% of revenues are recurring. QSC is increasingly offering its solutions on an "as-a-service" basis. "That enables us to grow our business quickly and also makes it scalable. And that scalability is exactly what we aim to expand further", stressed the CEO.
QSC particularly aims to boost its software and technology competence, not least by making targeted acquisitions, and is currently reviewing further investments in start-ups and established specialists. The Company acquired a stake in aiXbrain, a specialist for deploying artificial intelligence in industry, in November 2019 already.
The most important key figures for the 2019 financial year*
| € million | 2019 |
| --- | --- |
| Revenues** | 238.0 |
| Cloud revenues | 42.1 |
| Consulting revenues | 42.4 |
| Outsourcing revenues | 50.0 |
| TC/Colocation revenues | 103.5 |
| EBITDA | 140.3 |
| Depreciation and amortisation | 52.4 |
| EBIT | 87.9 |
| Financial result | -6.0 |
| Taxes on income | -8.4 |
| Consolidated net income | 73.5 |
| Free cash flow | 136.4 |
| Net liquidity | 66.0 |
| Capital expenditure | 12.0 |
| Number of employees at 31 December | 902 |
Notes:
* This Corporate News focuses on the results for the 2019 financial year. Until 30 June 2019, the Company's figures still included the TC business pooled at Plusnet. Comparison with the previous year's figures would not enhance understanding of the results, as the TC business, which was successfully sold at midyear, traditionally accounted for significantly more than half of QSC's revenues and costs. In view of this, no comparison with the previous year's figures has been provided in this publication. All disclosures will be provided in the 2019 Annual Report, which is due to be published on 30 March 2020.
** Excluding the TC business sold as of 30 June 2019, QSC generated revenues of € 127.4 million in the 2019 financial year.
This Corporate News includes forward-looking statements. These are based on current expectations and forecasts as to future events made by the management of QSC AG. Due to risks or erroneous assumptions, actual results may deviate substantially from these forward-looking statements.

About QSC AG:
QSC AG is digitalising the German SME sector and enabling its customers to enhance their business processes and business models with the utmost flexibility and efficiency. QSC has longstanding technological and application expertise in the fields of Cloud and Colocation, SAP and the Internet of Things. Its extensive service portfolio provides exactly what SME players need as they move into the digital age: from standardised pay-as-you-use services through to individualised full-range solutions for the retail, manufacturing and energy sectors. All services offer end-to-end quality and high security. QSC bases its relationships with customers on an entrepreneurial approach, a service-driven mindset and a desire to forge mutually beneficial partnerships. QSC AG is based in Cologne and has around 900 employees at locations throughout Germany.
Contact:
QSC AG
Arne Thull
Head of Investor Relations
T +49 221 669 8724
F +49 221 669 8009
invest@qsc.de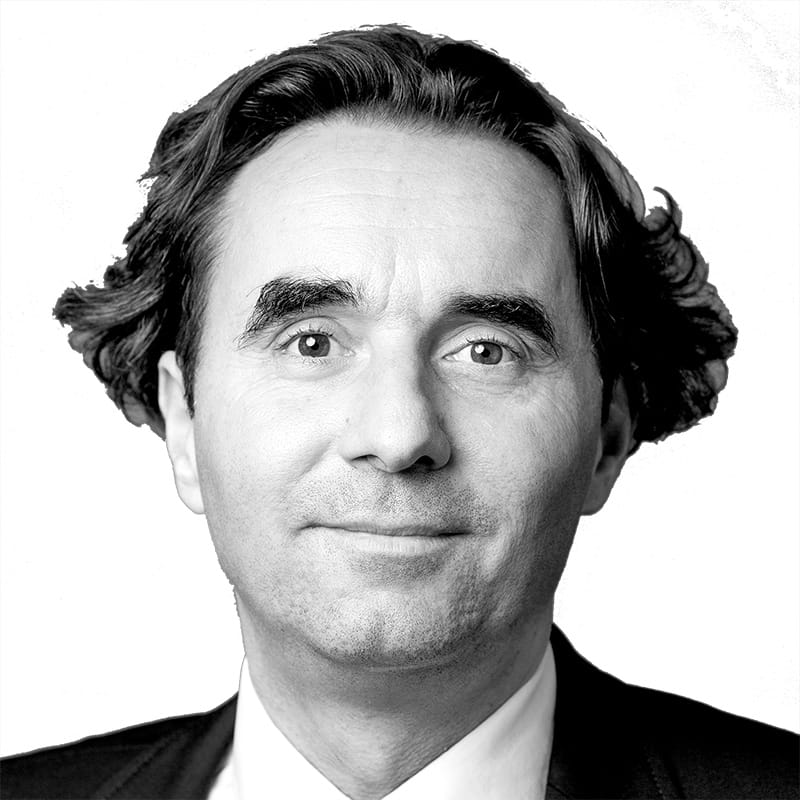 Contact
Arne Thull
Head of Investor Relations / Mergers & Acquisitions
T +49 221 669-8724
Kontakt